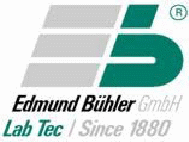 Homogenizers and Cell Mills
Homogenizer HO 4/A

Homogenizer with knives for mechanical crushing of animal and plant tissue for organic and anorganic pieces into a homogeneous suspension. speed: up to 35.000 rpm
Vibrogen Cell Mill VI 6

For careful dissolution of cells in suspension (ball mill principle) without damaging the material by denaturation and cooling.
Shakers and Incubator Hoods
Universal shaker SM 30 A
2-storey top frame SM

For mounting 2 universal tray SM or 2 sliding plates with combifix SM Sliding plate incl. Combifix SM for top frames
Heaters
Infrared heater Power Cube IRB 1

Compact laboratory heater with max. temperature of approx. 750 degrees C Well suited for fast, contactless heating tasks in laboratories, factories and schools.
Series Heater IRB 6

Modular system with 6 heaters based on PowerCube IRB 1. Thanks to the modular design, the PowerCubes can be used as single heaters, if required.
Microscope Incubators
Incubator for inverted microscopes

Incubation insert with integrated PT 100 sensor and gas inlet For standard Petri dishes up to diam. 90 mm. Dimensions: 37 mm high, diam. 192 mm.
For more information Click Here